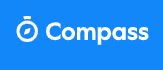 What will Compass do for you?
At Our Lady of the Rosary School, we use the Compass School Management system. This software provides an internet portal called "Compass School Manager" for use by teachers, families and office administration.
Compass provides many benefits to the school and families. Through the Parent Portal, families are able to:
Have a single online point of contact that can be accessed via any device (computer, tablet, smart phone) with internet availability.
Access your child's semester reports.
Book your Parent/Student/Teacher Led Conferences.
View and approve attendance information – absence, late arrival and early departure.
Complete excursion permission forms online.
Update your registered email and mobile number (used for SMS alerts).
Access information regarding upcoming school events and news.
Give consent for school excursions and events.
Compass streamlines many school operations such as attendance, reporting and communication.  
Click on this link below for a copy of the Compass Parent Guide.
Getting started
There are two ways to access Compass – using the parent portal on any modern web browser or using the 'Compass School Manager' app on your mobile device. Instruction on how to use both are available by clicking the link below.
Search for 'Compass School Manager' in the App/Play store available for iOS or Android. 
We are only a phone call away …If you have any questions, we are here to help. 
Please contact the school on 9489 7000 or ask when you next visit the school office.
Compass Parent Guide
Compass Parent Guide to Booking Parent/Teacher Meetings (Conferences)